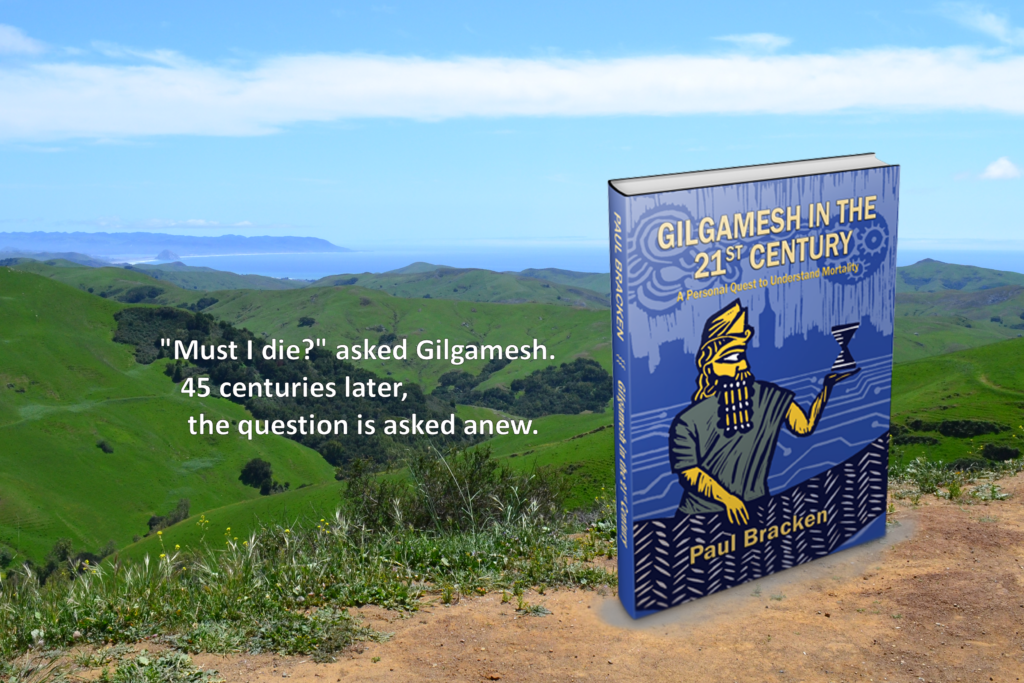 "Must I die?"
Science writer Paul Bracken embarks on a lighthearted assessment of the human condition, to explore what it means to be mortal, and what our fate may be. This scientific reimagining of the ancient Gilgamesh quest delves into a multitude of topics including the origin of life, the workings of the human mind, and the possibilities for life prolongation.
Advance Praise
"We human beings instinctively resist the notion of personal extinction. In his thoughtful and hugely readable Gilgamesh in the 21st Century, Paul Bracken canters effortlessly through
an amazing range of science to help put this fraught human proclivity in perspective, both for himself and for us."
— Ian Tattersall
American Museum of Natural History, NY
About the Author
Back in the eighties, astronomer Carl Sagan established a space advocacy group called The Planetary Society, based in Pasadena, California. Author Paul Bracken was the society's representative in Ireland, and he became a leading planetary science educator and evangelist.
In 1993, Bracken was recognized by The Planetary Society's founders for his extraordinary initiative and effort in support of the exploration of the solar system, and the search for extraterrestrial life.
Bracken now lives in California with his wife and two kids. While mainly focused on biotechnology, he also works as a certified Climate Reality Leader, to increase awareness of climate change and to encourage clean energy policies to address this planetary emergency.